---
Due to popular demand, I have designed this "about me" page.
Who and What is CASUDI? First of all, it has nothing to do with my love affair with the AUDI brand. It is however, the first 2 letters of CAroline SUsan DI Diego, my legal name for over 30 years. I've had CASUDI on my car license plates in the 3 states I have lived in, for just as long. Basically, CASUDI started as my 'nom d'art' (as separate from my legal 'nom d'biz'), and I've used it for all artistic endeavors, including designing and producing film and video documentaries. Logical, to me anyway, that I use it as my social media name; short, memorable, and after all, isn't social media an Art?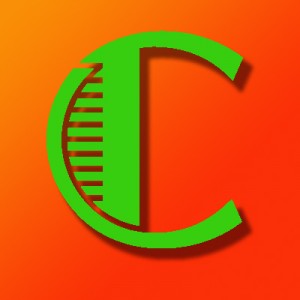 I am a Communicator and a Collaborator. Collaboration is one of my most favorite things; yet anyone who has collaborated with me on a start-up or a design project knows I don't collaborate just for the sake of collaboration; I always have a defined end goal in mind, and even when brainstorming, where everything is perhaps "loosey-goosey", we do end up with tangible results.
As communication technologies change: radio to TV, film to video, fax to email to IM, blogging and twitter, everything to the mobile device; I have had a great deal of fun honing my skills to adapt and communicate effectively in each new medium. One on one, board room meetings and public speaking each have very specific communication scenarios, and with the advent of social media I have not delegated these people skills to back seat status.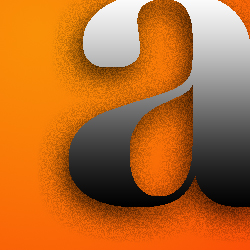 I strive to be Articulate. I make a great point of expressing myself clearly and simply so I can be easily understood. Even to the the extent that from time to time, I am labeled as an over-simplifier ☺
Artistic is an opinion others have about me. I began creating quite good (they said) drawings and paintings in my teens, and won a prestigious painting competition. However I never got excited about being an artist, or thought much of what I painted. A good thing too, as my life would have turned out quite differently.
I hope that my current circles of influence appreciate my Artistic endeavors; documentary film production, photography, culinary skills and Architectural design too…..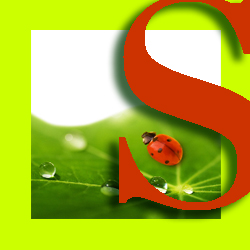 Doesn't S have to be for Social Media? Or maybe, for Social Consciousness?
My journey into social media continues to fascinate and excite me. I am fast becoming a Social Media Whisperer, helping companies find their social voice.The incredible people I have met, the opportunities that are just now opening up, and most importantly how it can be used as a tool to further social projects like Bank On Rain The environmental documentaries I produced were designed to bring about social awareness of water as a diminishing resource, and Bank On rain focuses on establish ecosystems in developing countries that not only provide communities with clean, safe water for consumption and agriculture, but also gives them a framework for an improved and continuing quality of life.
Some of the first social media connections I made are covered in my  TWITTER ~ BUILDING BRIDGES TO REAL LIFE post ~ stay tuned for an updated 'consist' soon…..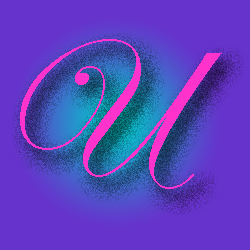 Ubiquitous - referring to something that is, or appears to be everywhere at the same time. Yes, I have been accused of this, but for this "about me" post, I'd like to call it 'mUlti-faceted' rather than Ubiquitous. My explanation for appearing multi-faceted is that I learn new things quickly, and move on to something new; this has resulted in being considered 'accomplished' (sometimes even 'expert') at several disciplines simultaneously. Here is a sample of things I've achieved during an eclectic career:
….studied the harpsichord…..appraised & marketed residential & commercial real estate….designed, produced, filmed, edited, and scripted environmental documentaries & TV commercials….co-founded an angel investing group…..marketed hi-tech start-ups……designed online corporate identities (90's)….designed online learning (2000)…..designed residential interiors and landscapes.…..designed art and antiquities collections for investment……mentored entrepreneurs & start ups……
For those that know me, have I missed anything significant in my list?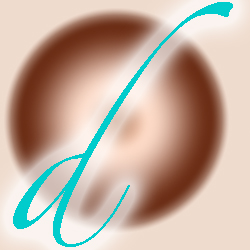 Of course the D is for the designer in me. Some people call me a design snob, ☺ though I pale in comparison to my design partner James. I appreciate being surrounded by simple, timeless, quality design. I've designed houses, interiors, landscapes, handwriting, clothing, food, films and TV commercials, start-up companies, business strategies, marketing plans, budgets, logos, training videos, websites and lifestyles.
Have I missed anything? Ah yes, I design success as in my six word bio ~ Building Bridges Between People ~ Designing Success.
In no particular order, some designers and architects I admire: Ludwig Mies van der Rohe, Philip Johnson, Tadeo Ando, Dieter Rams, Zaha Hadid, Philippe Starck, Arne Jacobson, Herb Lubalin, Tom Kundig, Gary Chang and Jiang Qoing Er.
I am an Investigator, I like to research and to process Information. I am interested in a great number of things and above all I am curious …… some call it nosey…. ☺ If things and times had been different I might have selected a career in Intelligence. What's wrong with that idea is that I don't function at my best (& sometimes at considerably diminished levels) in 'group-think' corporate & government environments, or groups where decision making is a "concensus-driven" process; instead I am more suited to entrepreneurial speed & intellect. In other words I like to move (and drive) fast. And take responsibility for my decisions.

There is more about my "Personal Branding" and what interests me here on DESIGNING SUCCESS and also in my IMAGES OF LIFE stream. More recently I started ENTREPRENEURS QUESTIONS. What do you think, is this enough…. would you like to know more? Just ask me..
CASUDI is my name, and you can call me just @CASUDI, on Twitter, as it's shorter and saves letters ☺
CASUDI
Building Bridges Between People ~ Designing Success
NOTE: this post was updated slightly on 10.10.2013
19 Responses to "CASUDI about me."
Leave a Reply