---
This means, for those of my readers not on twitter, please don't share my post.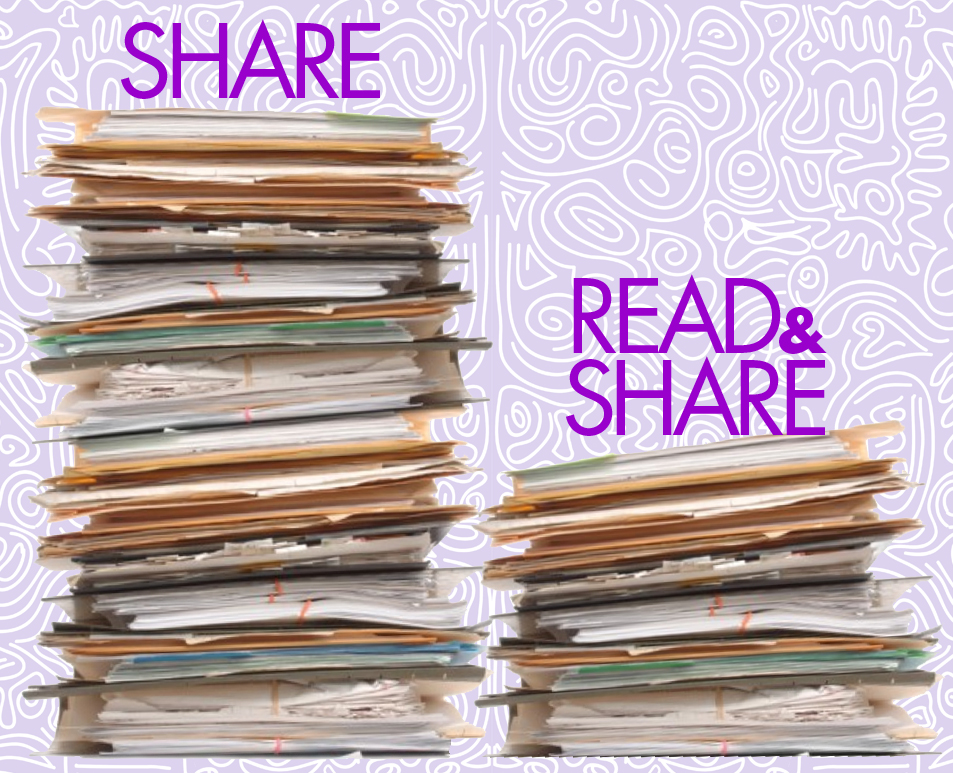 Sharing means sending (or broadcasting) the link to my post as a tweet, email or via carrier pigeon, for those who still use Pigeons to communicate….
Please don't re-tweet this post. If you must do something, please leave a comment below saying "I have read this post" OR if you are "tweet button"-happy  ~ add  "I have read this post" to your tweet and I will know you are on the side of READ & SHARE.
So; why am I writing this post and asking people not to share it? That's kind of obvious in my opinion; especially in this day of promoting and expounding online transparency, honesty and trust. You might say I am doing research to find those who "practice what they preach".
What is actually worse than just sharing without reading, is those who post a comment that clearly illustrates they have not read the original post:-) Happens all the time!
Before I decided to write this post I talked to a number of people. Some said they read everything before (or just after) sharing, another said they got close to 800 shares and then find (via GA) that only 150 had actually looked at their posts. Others said just the share was endorsement of the blogger, even if they didn't read the post.  (names omitted to protect the guilty….)
Which is your "sharing" style?
What moved me to finally publish this post was a tweet by Judy Gombita @jgombita during the #Kaizenbiz twitter chat she hosted last Friday.  Judy had written an excellent framing post and when @4KM tweeted "painted with watercolors?"  @jgombita responded with "Proof you read framing post."
We write posts, they do get shared in many different venues including via sharing platforms like Triberr, but are people actually reading them?
Do we need the proof?
@CASUDI Designing Success.
37 Responses to "Please Do Not Re-Tweet This Post!"
Leave a Reply